Jimmy S 02/26/19
Jim was very professional and did a great job explaining everything to me despite my lack of knowledge on the topics he was going over. 10/10 would recommend
Donzell D 8/15/2018
Jim was great!
He was very knowledgable and walk me through the entire home (inside and outside) and answered any questions I had. Hi inspection was very thorough. I highly recommend Diamonds In The Rough Home Inspections
Melissa T 3/15/19
The inspection found
many things we didn't I highly recommend Jim at Diamonds In The Rough Inspections. He was extremely responsive and provided a very thorough inspection for a home built in 1904 with a lot of unique features and considerations. Would absolutely refer him!
Dalshall S. 8/16/16
I was told of all the
THINGS THAT WERE IMPORTANT AND HAD TO BE WORKED ON RIGHT AWAY.AS WELL A INFORMED HOW TO DO SOME THINGS MYSELF.
Nick K, 8/29/16
The inspection found
many things we didn't notice even after inspecting the property twice. Very thorough and professional service. We'll definitely be using again!
Mary K. 8/29/16
Knowledgeable and
thorough, takes the time to show And explain. Answers questions well. Communicates efficiently by text and email
Emily G. 9/13/16
Jim was really friendly and open to answering all of our many questions. He was also able to explain things simply to me, and give more complex information to my family team of home improvers.
Dan K. 1/19/17
Everything was extremely thorough
very well done. You can tell very quickly that through his experience, Jim has seen it all and is very knowledgeable about the inner-workings of any home. As someone who is upgrading homes, there were a lot of things and new appliances that I do not currently have in my home and Jim not only did a great inspection, but taught me how use and maintain these appliances as well as traps to avoid. I would fully and highly recommend him to anyone. His prices are fair, you get a very quality inspection and a lot of knowledge about your prospective new home
Jim F. 1/3/17
Services were well explained at the beginning. Execution of the inspection was incredibly thorough, and results were well explained on-site, and in the report that followed. Jim later followed up with some information on the unusual fire prevention fixtures in the home, and checked back to make certain we'd received the appliance recall information. I have a hard time imagining how I could be more satisfied than I am with Jim's inspection services.
Anant M 02/25/2019
We are very satisfied with the overall
inspection process. Jim put in significant time and effort into explaining to us various aspects of the inspection process and answering our questions. He also sent us a detailed report that documented every aspect of the inspection and included photos relating to the inspection. Inspections are an opportunity for a potential owner to get to know the house better and we felt confident about proceeding forward on the house. Thank you Jim! Strongly recommend Diamonds in the Rough Inspections!
Emily E. 7/10/16
Jim was very
knowledgeable and eager to share his expertise, which was so nice as a first time home buyer. He was thorough, thoughtful and professional. I highly recommend Diamonds in the Rough!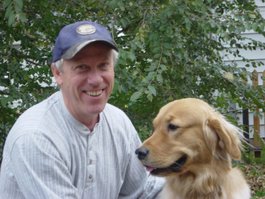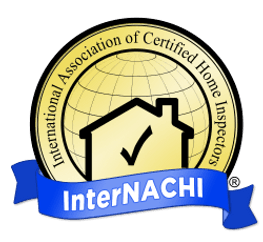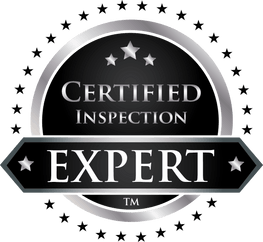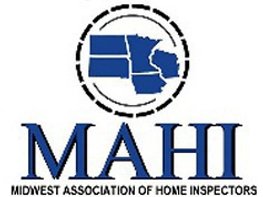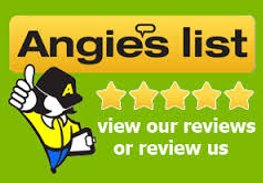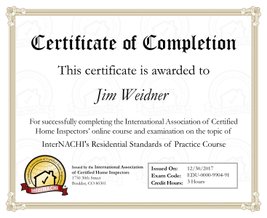 ur mission is to protect you and provide you with a home inspection that will allow you to make an informed decision regarding your new home purchase. With an eye on safety and function, we will help you avoid buying a money pit, point out critical repairs, and educate you on how your house works.
ou can certainly get a cheaper home inspection. But when you move in and the lights or the dishwasher or one of the myriad of other home systems doesn't work, what are you going to do? A call to your home inspector will reveal this stock answer, "Well, it worked when I inspected it".
* Duplexes and Homes with large sq.ft. a bit more
$400.00 - Home Inspection
*
$375.00 - Townhome Inspection
It is the value that sets us apart
Not so with a Diamonds In The Rough Home Inspection. Every one of our inspections protects our buyer with our guarantee.
am Jim Weidner and I'm pleased to meet you. My years as a home inspector were proceeded by a career home remodeler. I specialized in "gut and rebuilds" which gave me an first-hand knowledge of all the different systems that make a house work. It is this depth of knowledge that I bring to your home inspection.
That me, the one with the hat
Minnehaha Creek in Winter
o, what does the home inspections consist of? Why get a Radon test? Do I need a Sewer Scope? Lets Look at these three componants and why they matter you you a prospective home buyer.
As a member of InterNACHI I follow their Standards of Practice. What this means for you, is that you can rest assured that during a home inspection I will be following the best industry practices and inspecting a standardized list of items in your home in a systematic way. You can see the standards for yourself here.
Minneapolis from Lake Nokomis
I approch Home Inspections with the professionalism you expect, but also with pleasure. I enjoy what I do. Every house is different and its own unique issues. What this means for you is, I take the time to analyze problems and sometimes research issues while other inspectors will tell you to seek further evaluation elsewhere.
I am a member of to two of the best associations a home inspector can belong to. InterNACHI (the International Association of Home Inspectors) and MAHI (Midwest Association of Home Inspectors. One is local, one is international. What this means to you, is I have access to a huge brain trust. These organizations provide me with excellent continuing education and access to thousands of fellow members available for answers or advice on unusual or difficult to diagnose problems.
Please include a phone number and address in the MESSAGE section